BOATFAX.COM Customer Support – How to Contact BOAT FAX
Are you tired of trying to contact the right person at Boatfax.com? or you have completed a boat fax lookup on your vessel but need help with the report or refunds? Don't worry, you are not alone.
Many reviews have shown the inability of clients or new leads to reach out to Boatfax support for one query or the other. To make matters worse, the affiliate program is no longer available so the page crashes. Indeed, it is very difficult and challenging to contact a real person at Boatfax.com when no phone number is listed.
In this blog post, we shall unveil the ideal way to contact Boatfax customer support, the steps to take, the reasons why you should contact Boatfax custom support, the best and fastest medium to contact them, and more.
What is BOATFAX.com?
BoatFax.com is one of the oldest websites to research the history and value of a boat. In other words, Boatfax remains one of the alternative companies to get the history of a used boat. Boatfax is a European-based site in the UK, as far as we can tell, that offers seamless international boat searches for the boat HIN. With the help of Boatfax HIN Validator, you get to check if your HIN is valid and get particulars on boat's make and year just like with hindecoder.com.
All you need to do is, input the boat Hull Identification Number (HIN) in the box on their web page and click on validate. You can easily obtain information regarding the boat, the year, manufacturer, and model. Then you can purchase a boat history check for about $28.
You must understand that Boatfax has no connection or relationship with Carfax or any entity of a similar name or trading style.
Refunds Contact for the BOATFAX.COM
The process of requesting a refund for Boatfax is not difficult.
Users who enter the Boatfax website are known as subscribers. All subscribers must be 18 years and above.
Boatfax subscribers are divided into two that is; those who do not pay for enhanced services and those who paid which is called Paid-Up level subscribers. The difference between these subscribers is set out in the section entitled Subscribers Rates and Benefits. In other words, if you are a paid-up subscriber, you agree to pay a non-refundable fee. Yes, in Boatfax, you are not entitled to any refund. Your subscription will last for the period of service paid for. As you can see from the comparison chart, the other two companies do offer refunds in the first 60 days.
For dealer subscribers: Your next payment will be automatic, by rebilling your card at the close of every subscription period.
Here, you can send an email or written request within 7 days before the renewal date to dataadmin@boatfax.com.
This email (dataadmin@boatfax.com) is used to access and rectify any inconsistency of personal information that you supply to Boatfax.
What Are My Options to contact BOATFAX fast?
Unlike the Boat History Report and boat-alert.com sites, the only recognized means of communication is through the official email info@boatfax.com or support@boatfax.com (tested and works)
What is the boatfax phone number?
There is no phone number to contact boatfax but you can try +44.1733268545
Reasons why might need to order a Boatfax.Com
Undoubtedly, you understand the importance of checking boat's history, especially if you are buying a used boat. Contacting a company that you buy from should be simple! On this note, the following are some benefits and reasons why you would have ordered a boatfax report:
Affordable HIN Report– As stated above, Boatfax.com remains one of the best sites to validate the history of a boat, you plan to purchase. With Boatfax HIN Validator, you get information about the manufacturer, year, and more.
Effective Purchasing Power– With the information extracted from the Boatfax HIN report, you can make effective buying decisions. This way you are aware of the pros and cons of buying a particular used boat.
Create More Awareness– Here, you are already aware of the type of mortgage, liens, or any other conditions that follow the boat. This will help you to know if it will be a risky venture.
BOATFAX support contact number – Call BOATFAX.COM phone number
Email Boatfax support for any inquiry. They only accept email as the only means of communication and do not publish any phone. Having said that, we checked the website registration information and found this:
registrant-firstname: Chris
registrant-lastname: Haythornthwaite
registrant-street1: Woodcroft Road
registrant-street2: Marholm Farmhouse
registrant-pcode: PE6 7HU
registrant-city: Peterborough
registrant-ccode: GB
registrant-phone: +44.1733268545
registrant-email: chris@chrisandgill.com
How do I contact BOATFAX Support via Email?
The only means of communication is through email (the Official Email  support@boatfax.com) which can take 12hours to get a response based on their website information. Our experience has been faster than that.
Why Is It So Difficult to Contact Boatfax Support?
Boatfax is a web-based provider of services, hence, all communication shall be through email. With a single means of communication, getting Boatfax Customer Support will be hard. There are no phone and social media accounts to reach out, to except by email.
What is the web address for Boatfax?
Here is the official web site address for Boatfax: https://boatfax.com/. The website used to have a different design and had classified boat listings and boat value calculators.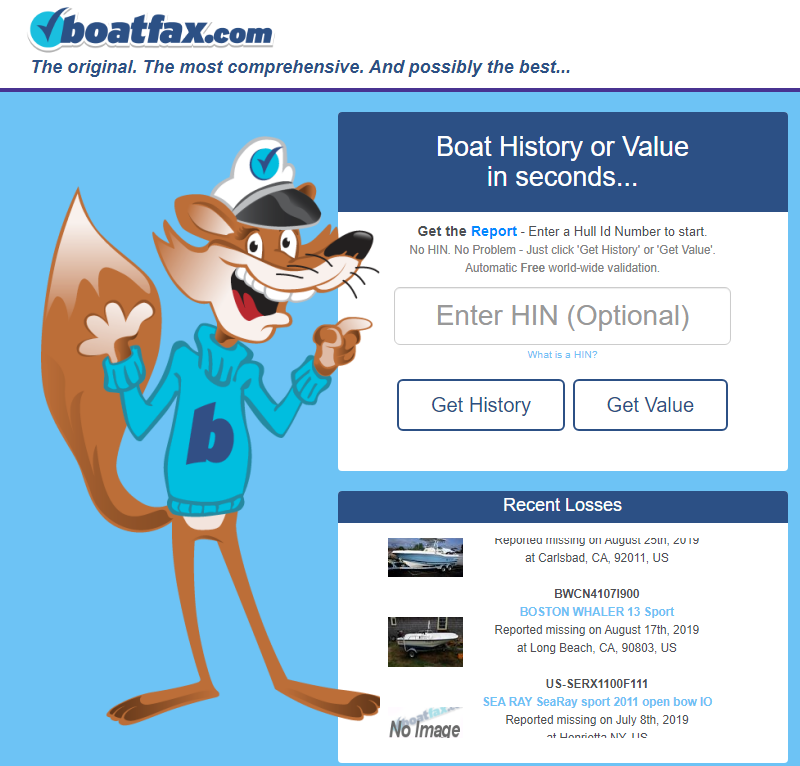 Can I contact Boatfax through social media?
Yes, they have Twitter handle https://twitter.com/Boatfax, but the only recognized means of communication is through Boatfax official email.
Mailing Addresses for the BOATFAX
Boatfax.com does not have any mailing address but the one we found is probably old:
Woodcroft Road
Marholm Farmhouse
PE6 7HU
Peterborough, GB
Reasons To Contact Boatfax Customer Support
There are several reasons why you should contact Boatfax customer support. Below are some points you should consider;
Membership Upgrade – One of the primary reasons why you should reach out to Boatfax support is your membership. Since there are two kinds of subscribers, you must contact Boatfax customer support to become a Paid-Up subscriber. This gives you access to utilize their enhanced level services.
Subscription Renewal – Another reason why you should contact Boatfax is your subscription renewal. You must put your original card so that your renewal can be automatic. Once your card is valid, Boatfax rebills your card at the end of each period.
Refund or Subscription Cancelation – This is very important. Since there is automatic billing on your card, you must send a mail (support@boatfax.com)  request for subscription cancelation within 7 days before the end of the period. This will enable Boatfax not to rebill your card at the end of your existing subscription period.
Access To Personal Information – here is another reason why you need to contact Boatfax Customer Support. If you need to make changes to your name and address or rectify any inaccurate information you supply to Boatfax. All you need to do is to send mail to this email address (dataadmin@boatfax.com).
General Questions – When you are not certain about some Boatfax terms of service, you need to contact Boatfax support to teach you what to do. You need Boatfax Customer support for general inquiries.
Does boatfax have a mobile app?
Here are the three links to Boatfax apps for iOS. These 3 apps do different functions but the reviews are bad.
1-BoatHIN : this app is the same free HIN decoder and validator on their website.
2-BoatHistory: this app allows you to buy the boat history for 4.99 instead of $28 as on their website.
3-BoatValuer: this app lets you input the make and model to get an estimated appraisal.
Does BOATFAX.COM have an online help center? – support through the website
No. There is an old page where you can get some information here but there is no FAQ or help center website.
How To Report An Issue To Boatfax Reports
Report any issues to boatfax support through their email address support@boatfax.com
How to give feedback to the BOATFAX
There is no feedback form on their website so use their official e-mail to give feedback to the webmaster.
Contact Administrators and Staff at boatfax
It seems that boatfax is a single owner company made by Chris so he would be the only staff available.
Conclusion
Conclusively, it is difficult to contact a real person at Boatfax.com, Nevertheless, with the level of information we have given to you in this post, you should be able to use it to your advantage. Indeed, a Boat report is very crucial to both buyer and seller of a boat.