How to Contact BoatUS Support
Undoubtedly, getting a BoatUS membership plan can be challenging and contacting them by phone to get support even harder. It can be stressful and hard to find a real contact person at BoatUS.
In this guide to contacting BoatUS customer support, we are going to list the ways to contact their teams to get help and refunds. We give the phone number to contact BoatUS and we also help you find the login page and discuss discounts on membership plans.
We will list their email, phone and social media handles. The best and easiest way to contact BoatUS is via Email but getting a quick reply is not always going to happen and there are times you need towing so you need the phone number.
Who is BoatUS.com?
The "Boat Owners Association of The United States" (BOATUS) is an organization that servers boaters with education, safety, insurance, towing and many other things. When was BoatUS created? It has been doing this since 1966 and boasts 0.5 million members. They even has their own magazine.
What services does Boatus provide? BoatUS has a large selection of marine services for the recreational boater! Check out their insurance for boats (through GEICO) and sign up for their on the water towing fleet known as TowBoatUS. If you are buying a boat get financing from them or your bank and buy boat graphics and lettering to stick on your vessel.
The BOATUS Magazine is the most circulated boating publication proving boating news.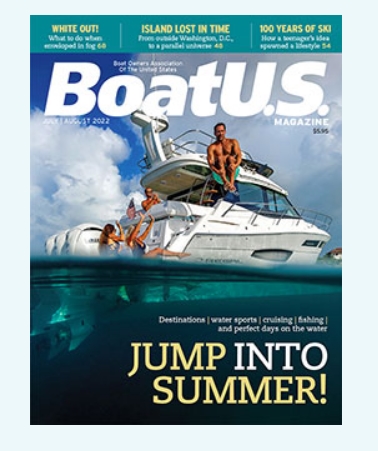 BoatUS gives it members discounts through strategic partnerships so you can save money on a variety of services and products. Did you know that 1,200 businesses nationwide offer discounts on fuel, transient slips, repairs and more to BoatUS members? – this of this like the AAA. Both BoatUS and GEICO are Berkshire Hathaway companies.
Is BoatUS owned by Geico? No, they are both owned by Berkshire Hathaway.
Is BoatUS the same as TowBoatUS? Yes, it is the same company offering a boat towing service. TowBoatUS is a towboat and salvage company that operates nationwide. The operators are independent people however.
What Are My Options to contact BoatUS fast?
Other ways to contact BoatUS towing us to hail "TowBoatUS" on VHF channel 16 or call them from within their mobile app.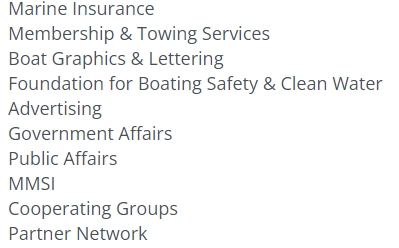 What does BoatUS provide to boaters?
What does boatus do for boaters? well they advertise: "BoatUS is your single-source for everything you need". Now they have a lot of services for recreational boats but they don't cover the boat buying process or Boat HIN lookups.
List of BOATUS Services:
Towing.
Advocacy.
Member Savings (discounts) but note that their subscription includes Regional boating news, Boat reviews, Step-by-step repair projects, Boat handling tips, and lots Fishing advice.
Boat Graphics & Lettering.
Boat Loans.
BoatUS App.
Boat Insurance.
MMSI Registration: Maritime Mobile Service Identity (MMSI) is a unique 9-digit number that is assigned to a (Digital Selective Calling) DSC radio or an AIS unit.
Storm Tracking.
BoatUS provides many resources you need to take care of and maintain your boat. They don't cover marine surveys or boat history lookups but offer expert advice on things like towing and maintaining your boat, equipment recommendations and safety requirements.
In order to get a Boatus MMSI application and transfer, go to this form: https://www.boatus.com/products-and-services/membership/mmsi.
Boatus safety courses are available here for those interested to learn more about boating safety.
Here is a list of BOATUS Courses:
AIS for Boaters
All About Marine Radio
Boating On Rivers, Locks, and Lakes
Clean Boating Course
Crew at the Helm
Cruising Boats & Systems
Free Boating Safety Course
How to Use GPS
Hurricane Preparation for Boaters
Learn to Sail
Modern Marine Navigation
Planning Your Cruise
propane systems on your boat
Sailing Lingo
Spill Prevention for Marina Staff
Weather for Boaters
Login to Account on Boatus.com
In order to login to your BOATUS account, go to https://www.boatus.com/account/Account/Login
In there you will be able to manage your insurance, claims, membership another things. You can even upgrade your towing plan.
How much does it cost?
Prices for membership start at $25 per year but you can add towing for another $175.
BoatUS advertises low-cost policies that are available for most all boat types. MMSI numbers are free for BoatUS Members or $25 for non-Members. There are many ways to get discounts on your BoatUS membership. One way is to join as a new member. New members can get a $10 discount on their first year's membership dues. Another way to get a discount is to renew #BoatusDiscounts
There are many different types of boatus plans available to choose from depending on your needs. Some people prefer to have a plan that covers everything, while others only need coverage for certain items. The most important thing to do when choosing a plan is to consider your membership needs.
Refunds Contact info for Boatus.com
Here is how to request a refund for your membership in case you want to know who to contact. Call the BoatUS Membership Department at 1800-395-2628.
BoatUS Support Contact Number – Call Boatus.com Phone Number
If you need to reach the BoatUS Membership Department, call then at 1800-395-2628.
If you are wondering how you can contact BoatUS by phone, you can easily call them through their phone number 1800-283-2883. Make sure you take note of the following calling hours and times based on official operating hours for their offices:
Boat US Phone Operating Hours:
The BoatUS National Dispatch Center is open 24-hours, 365 days a year to answer questions and dispatch towing and trailering assistance. When it comes to making insurance claims, your call gets transferred to GEICO and they are available 24hrs too.
| | | |
| --- | --- | --- |
| By phone | Day | Time |
| Open | Mon-Friday | 24hrs |
| Closed? | Saturday | 24hrs |
| Closed? | Sunday | 24hrs |
Table: Times and Days when the BoatUS is open – official phone hours.
How Do I contact BoatUS Support Via Email?
The fastest way to reach out to the BoatUS is through the email address for customer support service which is smartboating@boatus.com but it seems that they prefer that you use the form here.
Why Is it So Difficult to Contact BoatUS Support?
"Boat US" is a large company and with many departments. You could get lost in the phone system but usually the menu is very clear to navigate the options.
What is the web address for BOATUS Login?
The Official BOATUS web site address is https://www.boatus.com/account/. It is available 24/7 and has a blog as well as many other boating related information.
Can I contact BOATUS through social media?
Yes, you can contact BOAT-US through social media handles like Facebook and Twitter. The links to their social media accounts are in the footer of their website and we list them here:
Mailing Addresses for the BoatUS
Boatus headquarters are in Springfield Virginia.
The mailing address for Boat_US is 5323 Port Royal Rd, Springfield, VA 22151, United States.

https://goo.gl/maps/p61DACPd1uwF9g3m7
Reasons To Contact BoatUS
There are several reasons why you may want to contact BoatUS. The following are some main reasons why people call ;
To Purchase a towing Membership – You can buy an annual boat towing membership to stay safe on the water.
To Cancel Subscription – Another reason why you may reach out to the BoatUS is to cancel any subscription plan you no longer need as a member.
For A Refund – You can also contact BoatUS to get a refund.
To Ask Questions – You can also contact BoatUS to ask some vital questions regarding boating insurance.
Make a Claim – If your boat insurance covers a problem you might make a claim to repair your boat after an accident.
Tow Request – If you are stranded and need a tow boat to help you out.
For Media Contact: D. Scott Croft, Vice President Public Affairs. Office: 703-461-2864. Email: SCroft@BoatUS.com
Does "Boat US" have a mobile app?
Yes They have a smart phone app for both platforms (android and iphone). Get BoatUS right at your fingertips for fast towing request and other features all boaters need before hitting the water. Download it for free from the App Store for iPhone or iPad, or Google Play here:
Does BOATUS.COM have an online help center? – support through the website
Yes there is a support center website with questions and answers (FAQs) that you can use before contacting them: https://www.boatus.com/faq
How to report an issue to the BoatUS
If you need to report a problem to BoatUS, you can log your issue using the form on this page https://www.boatus.com/contact/Form
Directors and staff you can contact at BoatUS
There is a directory of staff for the boatUS foundation on their boatus.org site.
Founder: Richard Schwartz
CEO: Kirk La
Foundation president: Chris Edmonston
Others can be found here.
Other Websites Owned By BoatUS
What is the "BoatUS Foundation"
BoatUS has a nonprofit BoatUS Foundation which provides tools such as online safety courses, to keep boating safe and water clean. Make sure to donate to them for a tax deductible donation receipt.
The foundation website address is https://www.boatus.org/ and their social media profiles are:
boatus purchase agreement
The BoatUS Purchase Agreement is a binding contract between you and BoatUS for the purchase of a new or used boat. This Agreement sets forth the terms and conditions of the sale, including the purchase price, financing terms, and other important information. By signing this Agreement, you are agreeing to purchase the boat from BoatUS and to abide by all the terms and conditions set forth herein. This Agreement is subject to boat availability and you may be required to put down a deposit to secure the boat. If you are purchasing a new boat, the manufacturer's warranty will apply and you will be responsible for any maintenance and repairs not covered under the warranty. If you are purchasing a used boat, BoatUS will provide a limited warranty for a period of 30 days from the date of purchase. This Agreement shall be governed by the laws of the State of Florida. Please read this Agreement carefully and keep a copy for your records. This is the boatus bill of sale.
How to give feedback to Boatus.com?
If you need to send feedback to BoatUS, you can log your issue using the form on this page https://www.boatus.com/faq/phone-contact
BoatUS vs. SeaTow
There are a few key differences between Boatus and SeaTow. Boatus is a membership-based organization, while SeaTow is not. This means that with Boatus, you pay an annual fee to have access to their services. SeaTow, on the other hand, charges per incident. Another difference is that Boatus offers towing services for both powerboats and sailboats, while SeaTow only offers services for powerboats. Both organizations offer on-water towing, but Boatus also offers a host of other services, like fuel delivery, jump starts, and mechanical first aid. They also have a robust online database of over 3,500 marinas and boating facilities, which can be useful when planning a trip. So, which one is right for you? If you are a powerboater who doesn't mind paying per incident, then SeaTow might be a good option. If you are a sailboat owner or someone who wants access to a variety of services, then Boatus might be a better choice. #BoatusVsSeatow
Conclusion On How to Contact BoatUS
The website boatus.com is a boating website that offers a variety of resources for both beginner and experienced boaters. There is a section of the website devoted to boating safety, which provides information on how to stay safe while out on the water. The website also offers a variety of boating-related articles, as well as a forum where users can ask questions and share advice. Overall, boatus.com is a comprehensive resource for anyone interested in boating. #Boatus
On a final note, we have been able to cover what BoatUS is about, why it can be so hard to contact customer support at , and listed their phone and email. The help center can be a good starting point for many questions.
Nevertheless, the importance of the BoatUS to clients, especially used boat buyers cannot be understated, hence, it is imperative to get one before you make any used boat purchase. In other articles we suggested getting all the reports from all the companies to cover your bases.
In a future article we may discuss BoatUS online training. weather forecast and even compare them to progressive boat insurance.